Welcome to the Acoustic Associates (Peterborough) News page … 
Moving offices – April 2022
We have moved offices, we are now located in Market Deeping north of Peterborough. You can see our address in the top right-hand page banner, but if  you need to copy and paste it here it is…
Acoustic Associates (Peterborough)
Eventus (Office 23)
Sunderland Road
Northfields Industrial Estate
Market Deeping
Peterborough
PE6 8FD
Our phone and web details remain the same 01733 896346, www.aapb.co.uk
Noise monitoring in Peterborough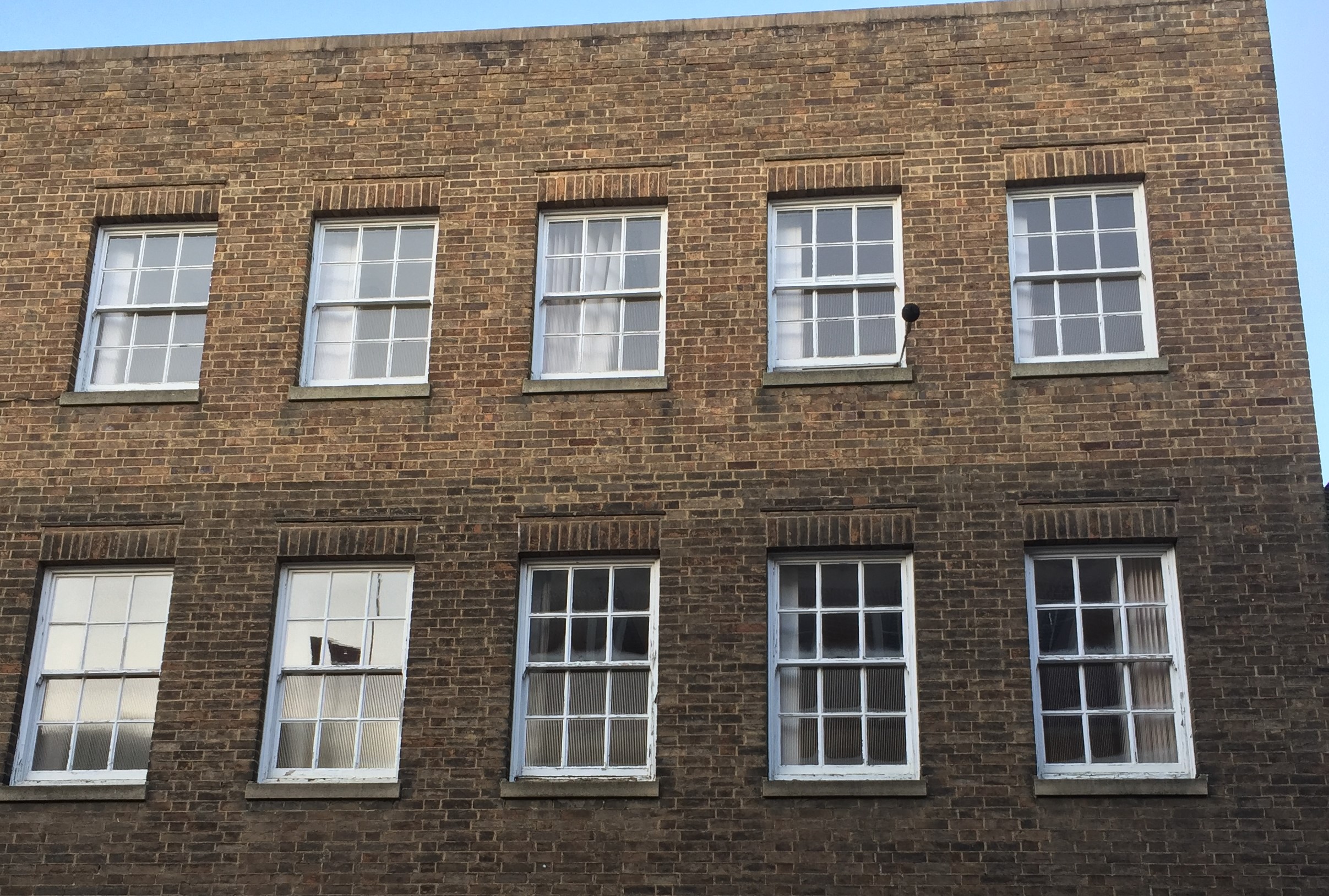 Can you spot the noise meter protruding from the upper floor window? This is a an office in Peterborough whose owner wishes to convert into dwellings. We are carrying  out noise monitoring so we can advise our client on what glazing they need to install to ensure that the future residents will not be bothered by noise. This is generally a requirement for newly formed dwellings in noisy areas.
Acoustics News … The latest incarnation of the Schools Acoustic Design document – Building Bulletin 93 (BB93) is upon us and is now ready for use, albeit its still a draft document. The document includes updates of the criteria applied to rooms and their acoustic characteristics and is available from the Department for Education website. Notably, under the BB93 banner the following statement is made "The September 2012 update document (Acoustic performance standards for the priority schools building programme) should be used in place of Section 1 of the Building Bulletin 93 as the acoustic performance standards for the Priority Schools Building Programme (PSBP). For the purposes of Building Regulations submissions, any variations from the existing BB93 should be taken as Alternative Performance Standards approved by the Education Funding Agency for this programme."
New standard released BS 8233:2014 Guidance on sound insulation and noise reduction for buildings …  The new standard released by the British Standards Institute in February 2014, replaces BS 8233:1999 which has now been withdrawn. BS 8233:2014 is a full revision of the previous version and the main changes have been made to reflect the following key points:  Changes to the legislative framework since publication of the 1999 edition,  Revisions to Building Regulations Approved Document E,  The publication of specialist documents for specific sectors such as healthcare and education,  The publication in England of the National Planning Policy Framework in March 2012 with the concurrent withdrawal of numerous individual planning guidance and policy statement documents including those specifically relating to noise,  A reappraisal of the tabular content with respect to setting targets for various classes of living space in the light of research findings,  The need to transfer some of the more detailed information from the main text to annexes.