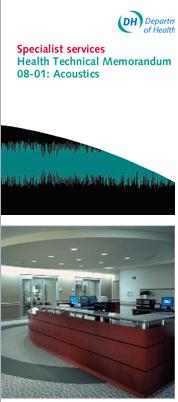 If you are responsible for undertaking developments in the Healthcare sector, you will be aware of the guidance given in HTM 08-1 concerning acoustics in hospitals and healthcare facilities.
Informed by an evidence base gathered since the time of Florence Nightingale (concerning the patient recovery times in quiet areas), HTM 08-01 is the recognised guidance document for good practise in acoustics in healthcare premises. In addition compliance with its requirements can earn up to 2 BREEAM (Building Research Establishment Environmental Assessment Method) credits.
Acoustic Associates offer a "Hospital Assessment" which can be tailored to your particular requirements.